Why Choose Us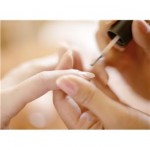 There are many beauty salons in Truro and the surrounding area so why would you choose ours?
If you are looking for a beauty salon then you may have been searching on the internet looking at many of the salons and researching what beauty treatments they have on offer and at what prices. Whether you have visited other salons sites or not we hope you will choose us for your beauty treatments. The major benefit to using us is price. We do not have a high street salon that costs us alot of money to run which means that saving is passed on to our clients. Obviously there are still expenses that go into providing treatments which come in the form of products and our time and expertise. Because our prices are the best value around does not mean we let that effect the quality of our treatments. All our services are performed professionally and to a high standard. Most of our treatments last around thirty to forty five minutes and will leave you feeling relaxed and pampered. Once your beauty treatment is completed you are free to sit and relax for some time if you wish in a relaxing setting. At our salon you will not be rushed at all or feel the need to be as there will not be a lot of people waiting around to be served or watching how your treatment is progressing. All our treatments are carried out in a private area with noone else around. There are no delays in your appointments and there will be no times when we are running late. Apart from any very rare circumstances we will always be on time and your appointment will go ahead at the scheduled time. I am sure you will agree, it can be annoying at times when you have an appointment at a scheduled time and it ends up running late and you end up late for another appointment. With the way our appointments are set up, we do not risk the chance of any clients having to wait for us to finish with the previous client. With our great value, amazing treatments and great customer service, you can be sure of an incredible experience that will not disappoint you at our salon. We also offer some of the most competitive prices in the area which we can offer because we do not have a high street salon with all the extra costs involved we can pass the savings across to our customers. Because we have such great prices our customers are able to enjoy their treatments on a more regular basis, which means having a better beauty regime with the possibility of being able to enjoy more treatments for the same money if they wish to, have treatments on a more regular basis or simply save the money for something else.
Our Location
Our location is central to many towns and being just off the bypass we are very easy to get to and locate. We are also very flexible when it comes to timings and appointments. We know sometimes things can be abit last minute so can often take bookings at the last moment and at times of the day that are usually outside high street salon opening times. Give us a call with the day and time you want your treatment and we will try to fit you in at the time to suit you. There will, of course, be occasional times we are not available due to having made previous plans or because if you are booking at short notice, where we already have a full schedule. This, of course is a rare occurance and we try our very best to fit you in to a time you wish to have your treatments done.
Our Services
With all the salons in Cornwall there are many treatments to choose from. We have a number of services available for you at our salon. These services have been selected by us because we can provide them at the highest possible quality while retaining the good value we strive to aim for. The treatments we provide will slowly grow as we become more and more cost effective in those areas and feel we can offer them to you at a great price. If you are thinking about a certain type of treatment not listed on our site then give us a call anyway as we may be able to provide you with what you require. The treatments that we offer are for female clients only. Unfortunately at this time we are not able to cater for male clients. We are not a large salon that is capable of looking after both female and male clients and, right now, wish to focus on a female clients. Because of the environment our salon is set in, having both female and male customers would not be possible at this time.
Comparing Prices
With so many studios arounf there are many different prices for services to compare. Our prices are the best value around for the services we offer. An example of these prices would be a forty five minute facial which includes a great facial massage all for only £18. You can have your eye brows threading for only £5 or a full forty minute manicure including hand massage for only £15. I am sure you will agree these are great value and will help you to get the beauty treatments you want. The beauty of having prices at such a low price is that you will be able to keep up with your beauty regime more easily and not let your hard work go to waste with time away from the salon due to high prices. The longer you stay away from the salon, the longer and more difficult it will be to make the treatments work effectively. If you spend too long from the salon, it may take a lot more visits to get you back on track. For this reason, you should at least be maintaining a good beauty regime at home or come to our salon on a more regular basis to keep your beauty regime at its most efficient.
Book now for an appointment
If you are looking for a great beauty studio in the Truro  area and would like to use us then you can book and appointment with us by using the contact form on this site or by calling us on 07825 279173. We can usually fit people in at the last minute so please call any time and don't worry if its alittle last minute.