High quality, cost effective treatments
Located In Pool, between Redruth and Camborne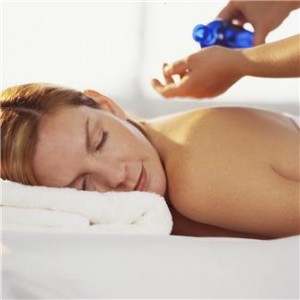 Making an appointment to visit our beauty salon is simple. We can be contacted by either phone or email or using the contact form on this site. We can quite often fit people in at the last moment but it is best to phone in advance to book an appointment.
Google+
There are many beauticians offering a wide range of different services. Our services are no different but our prices are, we are quite sure, one of the best value around. We know price is not the only important thing but it, of course helps. We also have some great treatments that will be performed at a professional level that will leave you feeling relaxed and feeling pampered.
At our salon we provide many services to suit all of your beauty requirements. When you visit a salon you expect to leave with the feeling of being pampered, and that is what our salon provides, all with a price that leaves you with an even bigger smile on your face. We not only offer great services at amazing prices but also the feeling of being in a stress free, relaxing environment where you are not rushed in any way. When you have finished your treatment, you are free to sit and relax for sometime before you leave.
What services do we offer?
What beauty treatment services do we actually offer? There are a lot of different beauty treatments and various salons have their favourite treatments that they offer and we have ours. These are those we feel we can offer at a high quality while still offering a fantastic price on these treatments.
Some of the treatments we offer include threading including eyebrow threading , the best hair removal method. Nail treatments are also on offer with manicures and pedicures at very competitive prices. Both the manicure's and pedicure's last around forty minutes each and include a great massage of either the hands or feet. We also offer a great facial service that has many wonderful steps to leave you feeling truely pampered. Among the other services we provide is a great, relaxing head massage that will leave your whole body feeling incredibly relaxed.
There are a number of nail salons who offer some great treatments and where our services are not quite so expansive as some, we concentrate on those we can deliver at price that will allow you to come back again and again without the need to break the bank so book an appointment now at our salon.
Make up is something we usually apply ourselves but there are occasions when we want to sit back and let someone else do the work for us. This could be a time when you are going to a particularly important party or are simply feeling a little lazy and wish to be looked after by someone else.
At a later date we will add more treatments to our list of services. If we find we are asked about certain treatments many times then we will most likely add that service to our list of treatments available. It is always worth asking about the treatment you want when you call as we maybe able to oblige you. If you do not see the treatment you want then give us a call or send us an email and we will get back to you as soon as we can.
Can we offer hair dressing?
There are many great hairdressers in the surrounding area and hairdressing is not one of our primary services or one that we will do extensively. We can offer quick trims at a very cheap price. One hair solution we will offer is a professional blow dry. This will enhance your hair greatly without having to go for a long, expensive style with a hair stylist.
Visiting our salon
When you wish to visit us, you only need to book an appointment or simply call the same day – we may be able to fit you in. Our salon has plenty of parking available directly opposite, just a thirty second walk away. Other than that, just bring yourself, relax and enjoy the treatment you are going to be getting. We do only offer services to female customers at this time. Remember, as we are not a high street salon, we do not have a lot of clients sat waiting or watching what is happening. All services are performed in complete privacy and you will never feel any of our treatments are rushed. We are not trying to squeeze in as many clients as we can and leave more than enough time between bookings to offer you our complete attention at the time of your appointment. We like the individual approach and to be offered the style of service we, ourselves would like to be offered when visiting a beauty salon.
A high street beauty salon has many more outgoings in comparison to our home based salon and we can pass these wonderful savings on to our customers so they do not have to cut back on their treatments when times are not so good.
We have a wonderful relaxing, homely atmosphere for you to chill out with noone to trouble you. 

Facial And Head Massage


Our beauty salon has some great facial and head massage treats. Our facials last around 45 minutes and include a facial massage all for just £18. After getting a facial you could also have one of our relaxing Indian head massages to relieve you from the day to day stresses of life. When is the last time you pampered yourself? Book an appointment now.

Threading And Waxing


There are many hair removal techniques and we provide Threading and Waxing. Our preference for hair removal is threading which is a treatment many beauty salon do not yet provide but is getting more and more popular. We find threading to be more to be the most hygenic. Are you in need of some threading or waxing? Book an appointment now.

Nail Salon Treatments


We provide a couple of nail treatments at present with more services to be added later. Our services include Manicure's and Pedicure's which both last around 40 minutes and include a great massage that will leave your hands and feet feeling incredible. Our manicure's and pedicure's come at a great price so book an appointment now at our beauty studio.