Nail Salons in Truro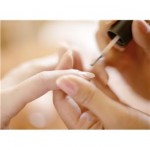 There are number of nail salons in Truro so why choose beauty salon truro for your nail treatments. Currently, we do not have the extensive range of services available as a lot of salons but we do have two major treatments to make your nails, hands and feet look and feel great. At a time in the future we will add more nail treatments as we know the are nail salon fashion trends that are popular and as more customers who ask us for this type of nail treatment we will add these services to what we already do.
Nail Salons in Truro – Our Nail Treatments
The treatments we do offer for nails are a manicure and pedicure. These both last around 45 minutes and are great value, costing only £15.00 and £18.00 respectively. We like to add afew extra elements to our manicures and pedicures compared to the standard treatments. Not all salons will include a massage in their manicures and pedicures as we do. A massage is an important part of the treatment as it will stimulate blood circulation which help with healthy nail growth. We also include a foot spa within our pedicure treatment which, as well as being soothing, helps to soften up the skin and nails ready for the main treatment. We are sure you will love our manicures and pedicures and with our great prices will be able to come back for them on a regular basis and many of our clients do.
Manicure And Pedicure
A manicure and pedicure are common treatments to have at a salon and by choosing us for your manicure you can be sure of a high quality, great value service. Both have a number of stages involved and these can vary from salon to salon. The basis of the manicure and pedicure is a soak to make the nails nice and soft and supple, filing and shaping of the nail and attending to the cuticles. There is often a stage of exfoliation that helps to remove dead skin cells and for many salons there is a hand or foot massage. The final stage will often add a polish and there are various styles around at present that people have preference for.
The Best Value Nail Salons
We like to think we offer the best value nail treatments out of all the nail salons in the area. Although we only have a couple of nail treatments on offer, after checking the salons we are able to check, we believe we have the cheapest in the area. However, because our price is so low does not mean our quality suffers. We still retain our professional quality and great service while still having our great prices. We not only offer a similar service to all other salons but like to offer that little bit more to provide our clients with the great service they deserve and wish for.
Book now for an appointment
If you would like a nail treatment with one of the nail salons in Truro, then give us a try. You can book an appointment by giving us a call, emailing or using the contact form on our website. Read more in our beauty blog.